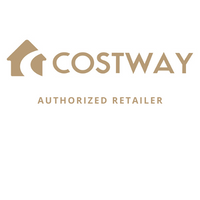 Authorized Retailer
Carbon Neutral Shipping
We partnered with One Tree Planted to plant a tree for every order we ship - this means not only is your shipping free, it is carbon free too!
Pay in Installments
We partnered with Klarna US to offer you easy free fiancning so that you can extend your purchase over multiple months. Get your dream space without the pain!
No Monkey Business Guarantee
If there are any issues with your order, such as shipping damage or factory errors, we will offer you replacement parts or a refund.
We are....
A company that cares
We share our profits with Family Promise Inc., an organization that supports families experiencing homelessness or who are at risk of homeless. As members of the Sustainable Furnishings Council, we seek to promote products that are sustainably produced.
with every order
We plant a tree 🌲 ❤️
Our forests are a vital part of a healthy planet. We have partnered with One Tree Planted to help rebuild forests and offset carbon from delivery.
Let customers speak for us